The most trusted source for made-in-America pushrods is now the go-to source for stainless steel valves! X2 and Trend Performance have joined forces and Trend is now the sole supplier of premium, X2 racing valves.

X2 boasts racing wins in ARCA, Top Fuel, NHRA, AMA Supercross and more, and has a huge catalog of valves in various styles, sizes, and materials, with Trend currently having 68 part numbers on the shelf for small- and big-block Chevrolets, Ford small-blocks, and GM LS engines ready to ship.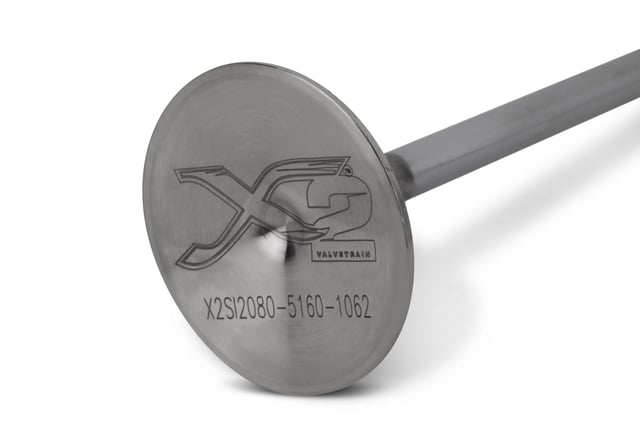 "X2 is another piece of the puzzle," says Steve Rhodey, of Trend Performance. "We already have a tremendous line of valvetrain components, and this is one more way we can lead our racers to victory."
X2 Valvetrain is a leading brand in the valve and valvetrain marketplace, featuring the finest materials, tightest tolerances, and best finishes available. With Trend's central location to the racing industry, reputation for quality, highly precise components, and years of valvetrain innovation, X2 was a natural next step.
Current Stocking Valve Materials:
21-4N stainless
23-8N stainless
"X2 is an excellent fit for the Trend product line and we're excited to make these products available to our customers," explained Bob Fox, President of Trend Performance. "X2's quality and performance has made it a top choice for professional teams and engine builders. We look forward to providing race teams more of the service and parts they need."