In the world of radial drag racing, diesel abounds––but rarely can it be found in anything outside of a tow vehicle. Ryan Milliken's wild, coal rollin' Nova brings diesel to the track in a record-breaking, incredibly competitive way!
"When we first came into this class, we were basically just a freak show," says Ryan Milliken. "We could weigh whatever – they didn't really care. We could basically do whatever we wanted because they didn't think we were going to be able to do anything with it. But we just kept showing up."
Milliken's Cummins-powered '66 Nova sports an unlikely powerplant for small-tire radial racing, where blown, gas-powered small-blocks are heavily favored. "I've been a diesel guy since day one," he says. "I wasn't an X275 that decided to go diesel, I was a diesel guy who decided to run in X275."
A lifelong racer, Ryan got his start in motocross. "My family has always been involved in racing," he tells us. "My dad did circle track when I was a kid, and I raced dirt bikes off and on when I was growing up." Then, in 2010, Ryan turned his attention to the drag strip. "I was obsessed with it – I couldn't stop."
A self-professed "test and tune bandit" for the first few years, Milliken's local track shut down just as he was getting up to speed. "I had ambitions of racing at the local Friday night events – wherever I could fit in, I'd jump in and try to race. But once the track shut down, I just started looking for any little diesel races I could get to – anything and anywhere I could fit in to."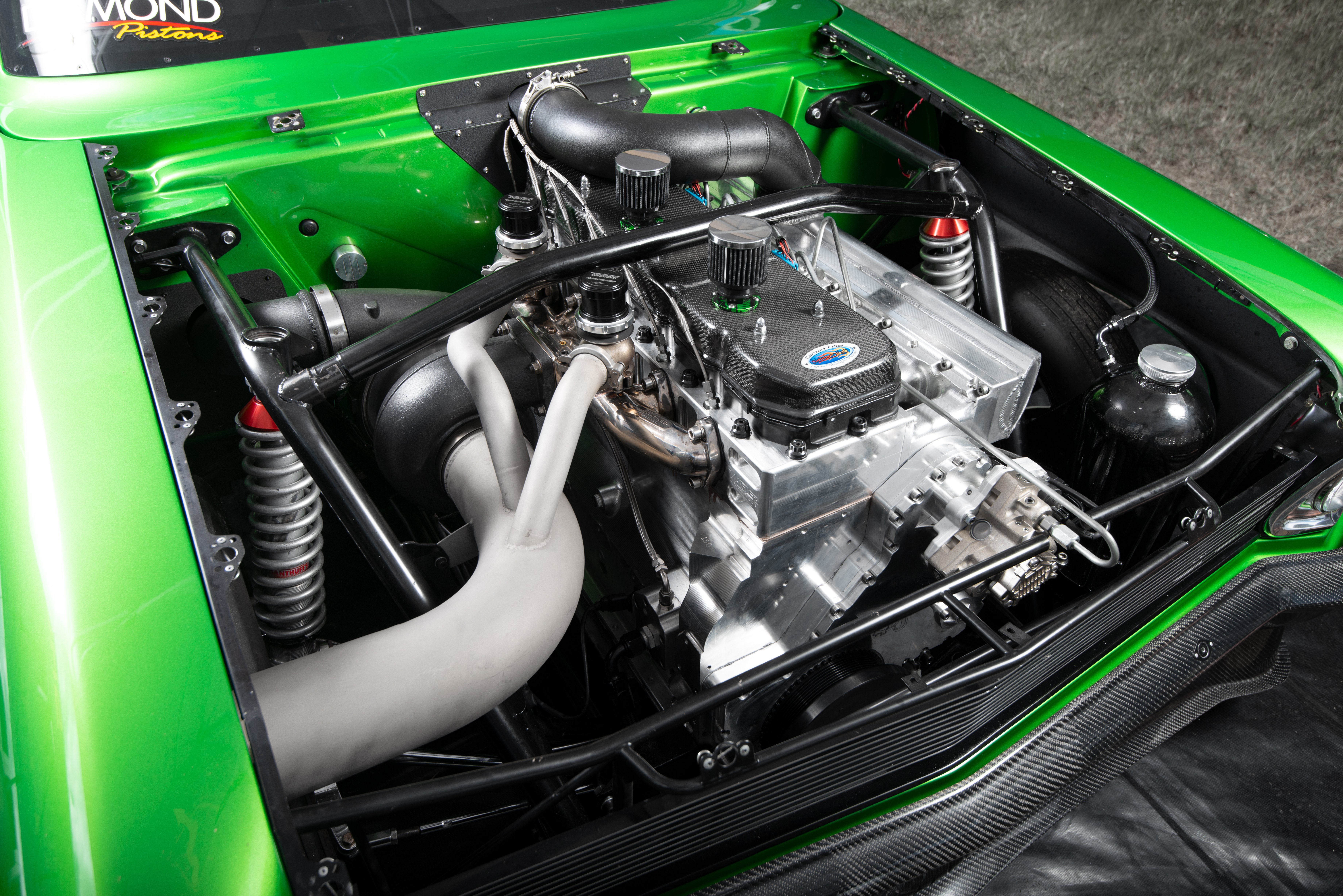 But he quickly realized that trying to run competitively in various events without a race car that was dialed in for a specific class wasn't going to cut it. "It doesn't really work," he says. "I'd try to line against these guys who have been doing it for 30 years and I wouldn't get past the first round." He also learned some hard lessons about some of the pitfalls of being stubborn with drivetrain combinations. "I decided to race NHRDA Super Street in 2013 – I had a six-speed 68RFE transmission, and I hauled that thing really long distances basically just to break the gearbox every time we ran. I hauled it to Oregon, to Indy – all over the damn place. It broke a lot."
That winter he went back to the drawing board, assessing the strengths and weaknesses of his program, and decided to switch over to a TorqueFlite before the start of the next season. It made a difference. "Every race I entered in Super Street in 2014 I won," Ryan says. "I went from not winning a single round the year before to that."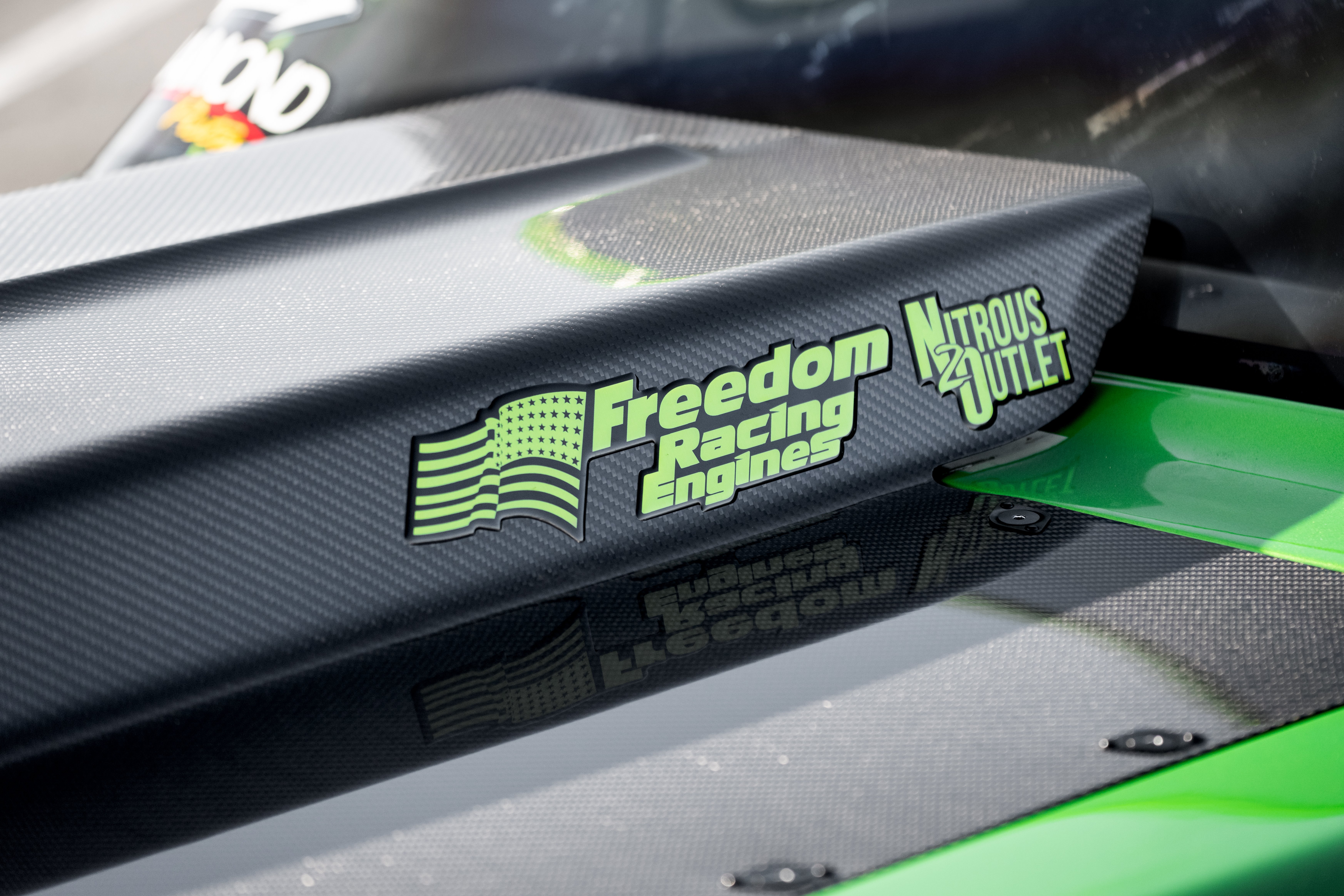 Now in X275, Ryan is working to replicate that success once again. And, in typical fashion, he's doing it the hard way. "There were 50 or more cars at the race I was just at that were trying to qualify for a 32-car field," he notes. "Some guys showed up and paid their entry fee, didn't make the field, and then put the car in the trailer and left. They didn't even get to race."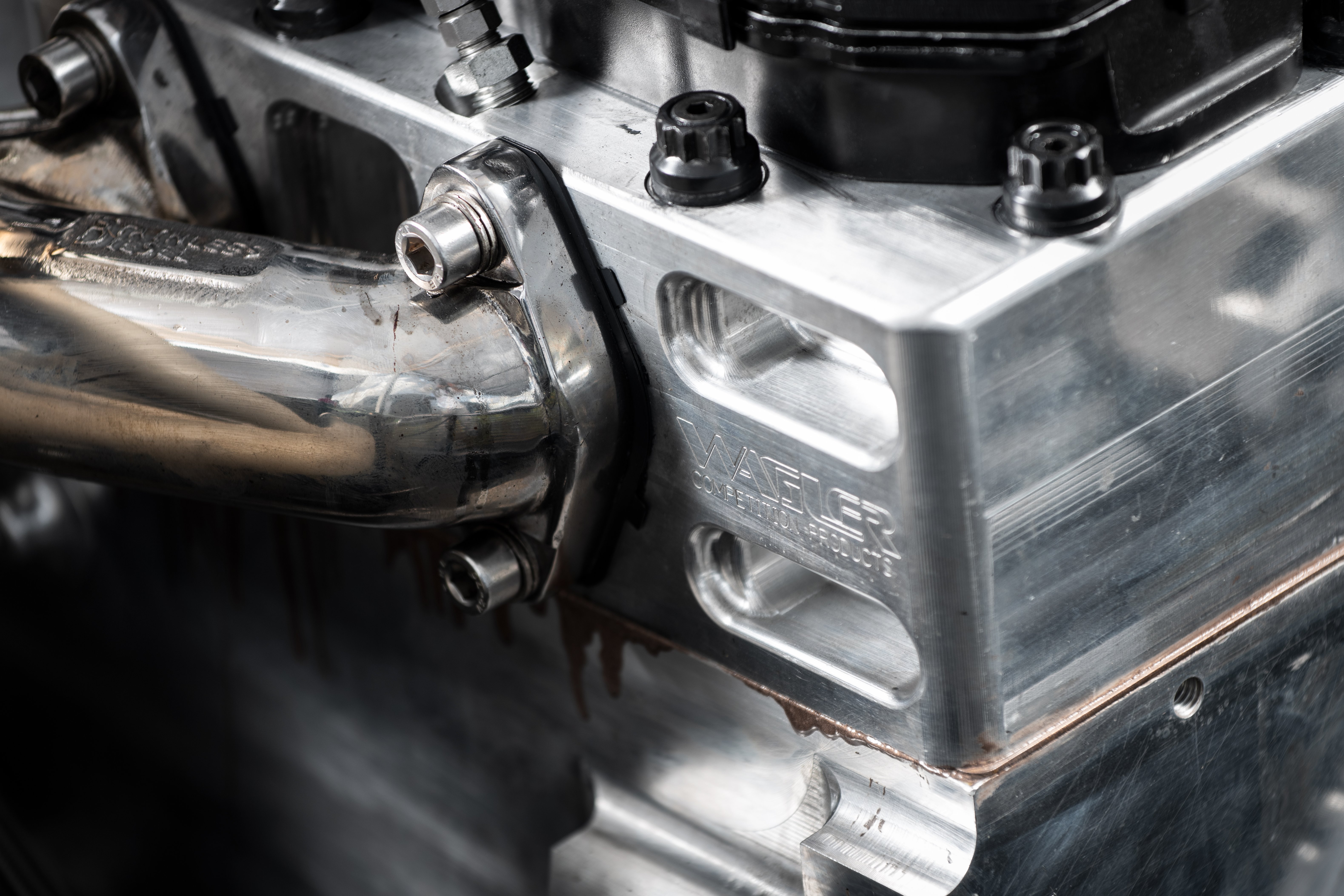 It takes some serious skill behind the wheel – and serious firepower under the hood – to run competitively with this class. For the latter, Milliken's Chevy II is outfitted with a Cummins-style billet block and heads, a factory crankshaft, Wagler connecting rods, Diamond pistons, and a single 88mm turbo providing the boost. "That, along with four stages of nitrous, makes about 2,500 horsepower," Ryan notes. "We're probably the most powerful car in the X275 class, and of the teams that qualify and race in X275 regularly, we're also probably the heaviest as well."
The combination of big horsepower and lots of mass can wreak havoc on engine components, but Milliken notes that those Diamond slugs have held up to the abuse surprisingly well.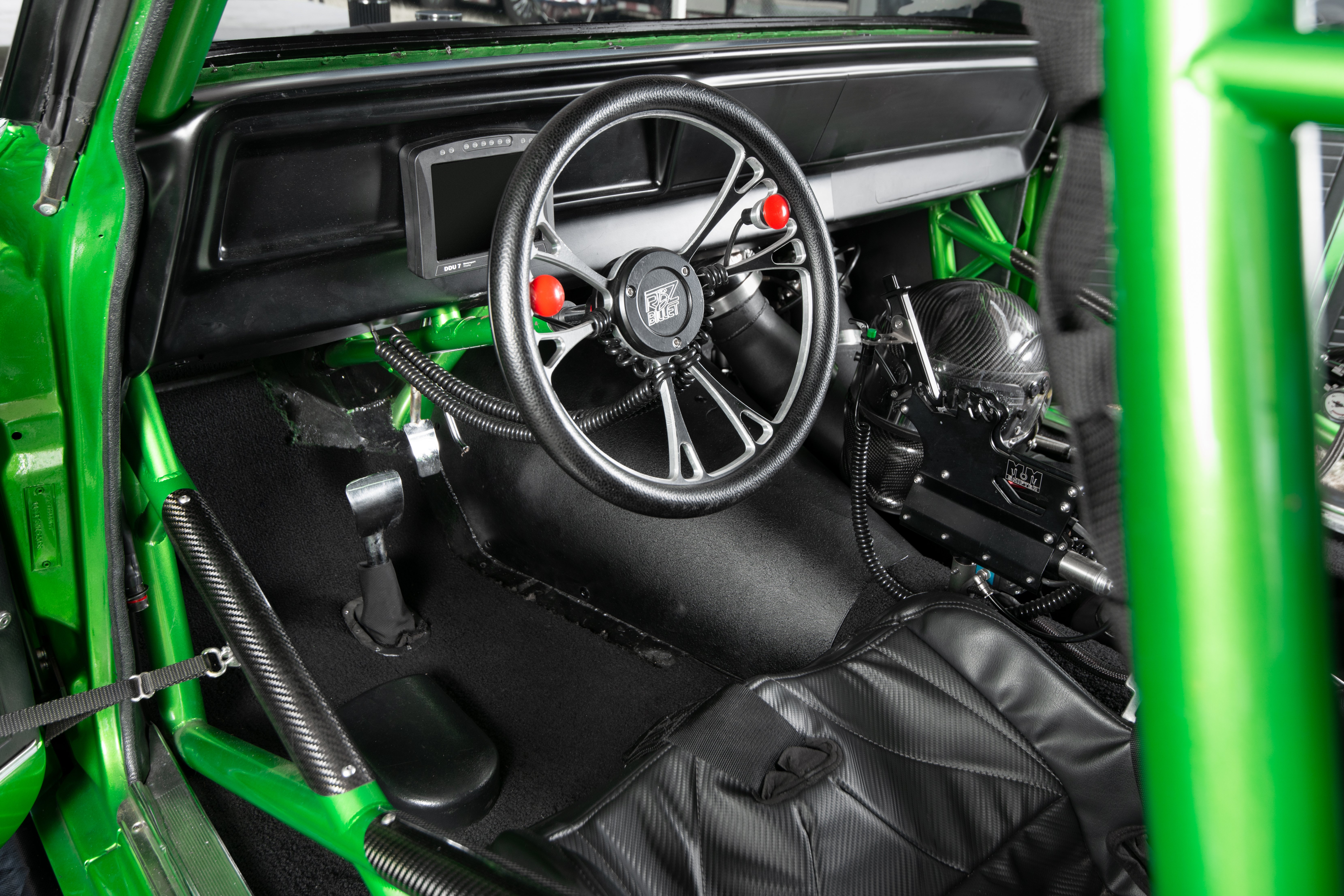 "The pistons are pretty standard Diamond Racing stuff – nothing crazy about them. I use a factory 6.7 piston, it has very minimal valve relief in it, and they came with the standard piston coating. The first set lasted me more than 300 passes. We took them out and didn't see anything wrong with them – we planned to put them back in. We had them engraved with the car number, and I ended up giving them out to kids at the races."
The pistons feature Diamond's "Double Diamond" coating, which is a hard anodizing topped in a teflon coating. The 2618 forgings are loaded with Trend Performance wrist pins, and have proven more than capable of making big power in competition diesel applications.
Underneath the valve covers beat a slew of upgraded components from Trend Performance including pushrods, valve bridges, and lifter tappets that let the Cummins turn RPM few other diesels could muster.
He says it's been a long road to make the car really competitive in X275, but each event along the way has helped them figure out the combination. "Every time we go to the track we just learn, push a little bit, learn some more, and keep advancing. It's a gradual progression, and the car keeps getting faster and faster. There's nobody to call about this thing – there's no person I can phone up and say, 'Hey, I did this and it didn't work – what should I do? I make that phone call and people have no idea. A gas guy says, 'Oh, just knock some timing out of it,' and I'm like, 'I don't have spark plugs!' We went 4.45 – that is in the top ten of the fastest leaf spring car ETs."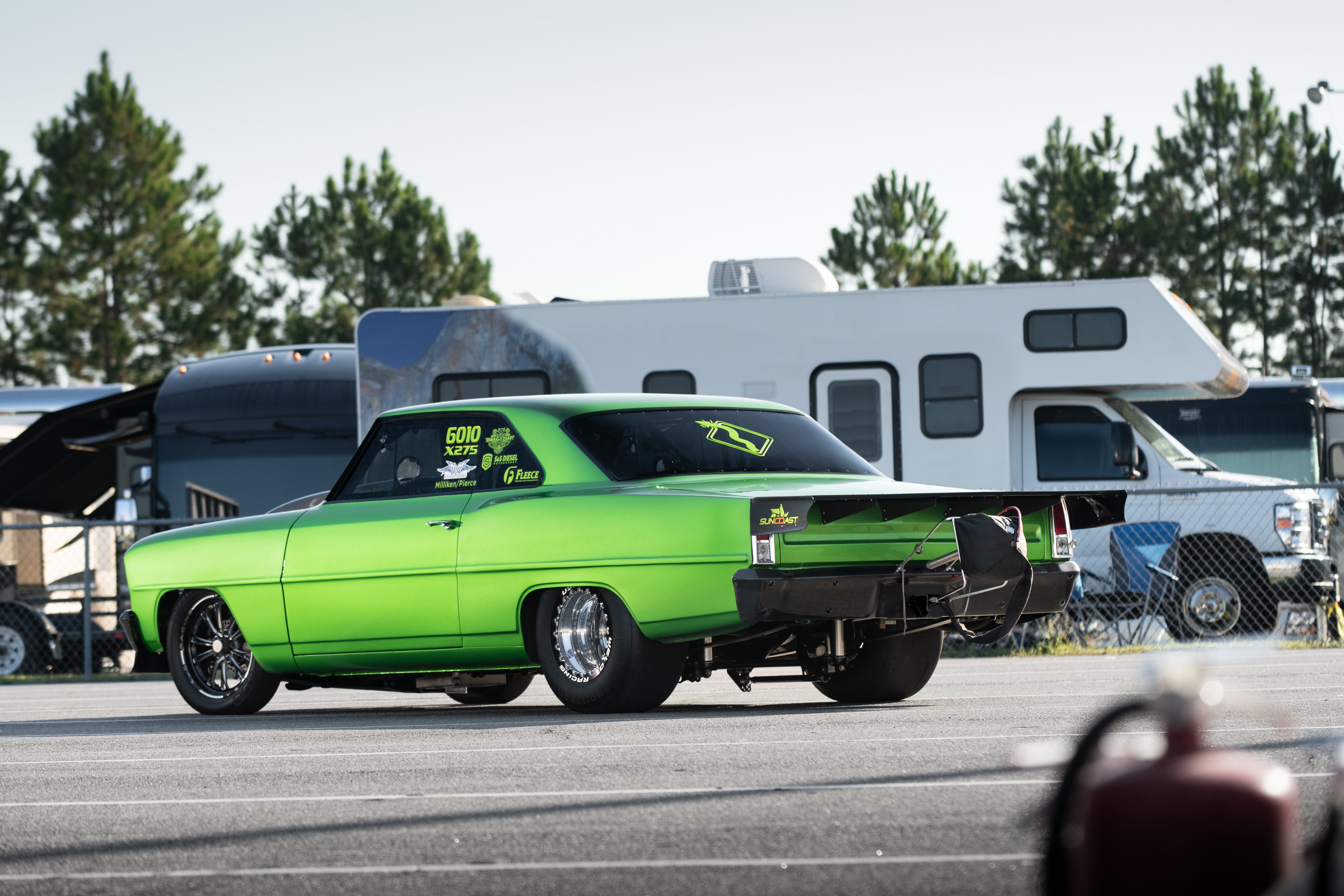 While the team is clearly headed in the right direction, Ryan tells us there's still plenty more to do. "We're going to add some shock sensors, try to get rid of some of the extra weight we're carrying around, and work on our 60-foot times. I can make more power – that's easy – but that really just gives me more MPH. What I really need is 60-foot, and that is so hard on leaf springs."
But either way, Milliken has proven that his oddball Chevy II is not to be ignored in X275 racing. "We're just the guys that everybody thought couldn't do it, but here we are – we won't go away. And we're not going away – in fact, there's more of us coming. So get ready for that."