In a sea of Mustangs and Camaros, John Brown's small-block-powered Chevrolet Vega stands out.
Photos by Tom Turrill, Dave Rocheleau, Angry Spider Photography, and Brittany Carbone
If there's a universal truth in the realm of motorsport, it's that weight is the enemy of performance. While there are plenty of ways to overcome it, the fact that weight must be counteracted upon by additional power, grip, or other mechanical characteristics, starting out with a foundation that has minimal excess poundage is generally a good idea.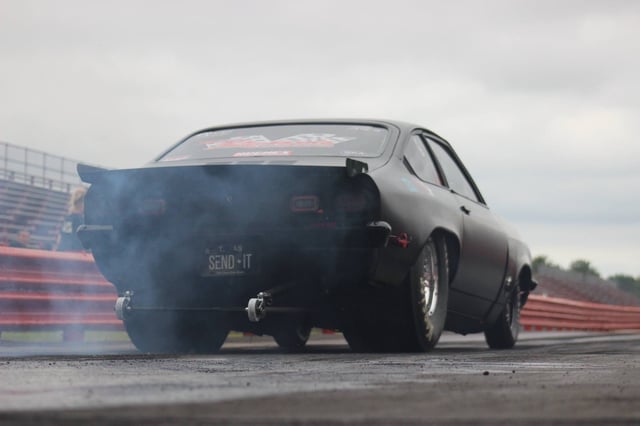 That's part of the reason that, rather than opting to build one of the usual suspects you'd find at the drag strip, John Brown decided to go with a Chevrolet Vega. Produced from 1970 to 1977, the Vega was considered a subcompact economy car back in its day not unlike Ford's Pinto. While its budget-minded design might've been considered by some to be a concession to penny-pinching, that kind of minimalist approach is often just what builders are striving for in race car design.
"What we really like about the car is how it's different," says Brown. "You can go to the track on any given day and see 5-10 Mustangs, but you don't see too many Vegas around. It's a small, lightweight car that doesn't take too much power to get moving." Considering his mechanical engineering background and his day job as a scanning and modeling lead for General Motors, it's safe to assume that John's done a reasonable amount of research on the subject.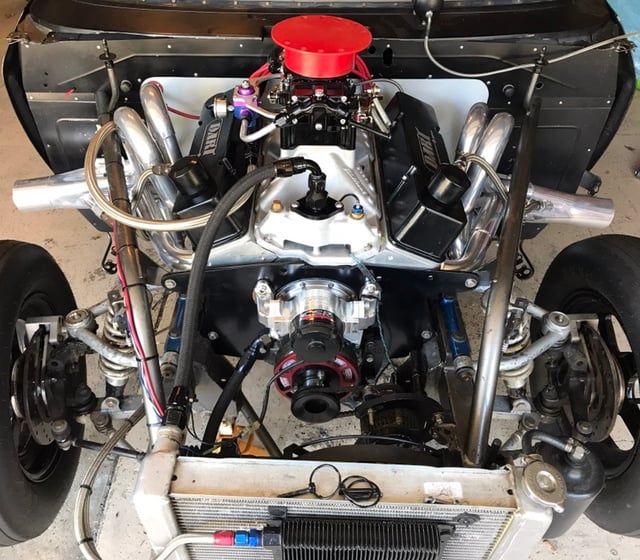 To be fair though, this Vega doesn't share too much with the examples that were rolling out of GM's factories in the '70s. Underpinned by a full square-tube chassis with a ladder bar suspension and 12-bolt rear end, the Vega gets its motivation from a Dart-based 400 cubic-inch small block Chevy with an APD alcohol carburetor, Dart cylinder heads and a .710 lift camshaft. Brown estimates the mill is cranking out about 700 horsepower. "The motor runs very cool due to the alcohol and has a ton of low end power," Brown explains. "That makes it a very good 1/8th mile car, which is the majority of what we run."
Trend Performance is also a part of Brown's build combination. "We use the Trend Stocking pushrods," he adds. "They have been in the car for three seasons and we have had zero issues with them."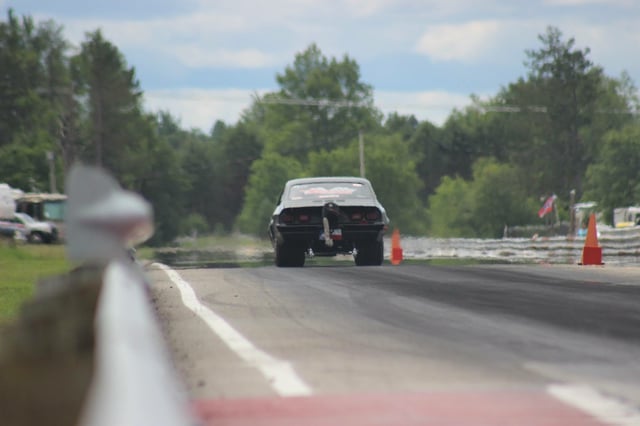 The Vega currently runs in the No Box Bracket Challenge, a series which travels to various tracks in the Midwest. "In August of 2016 we pulled the car down to Texas and got the opportunity to race at El Paso Motorplex," Brown says. "It was a very cool experience to say the least. Also got a chance to meet Jim Hughes down there, who is now the owner-operator of Tuscan Dragway."
Brown tells us the Vega will be seeing action in the Edelbrock Super Series at Summit Motorsports Park this year as well, with Mike Brown piloting the car while Jodi and Melissa Brown serve as the race crew, making this motorsport endeavor a true family affair.